1. Download version of application that is compatible with your operating system.
2. Install application.
3. Create new account.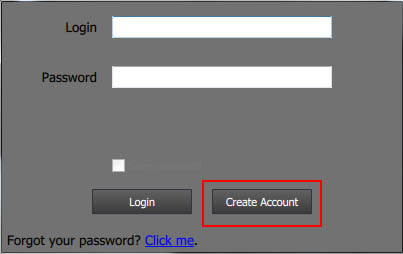 Image 01
4. Fill all fields marked as required
1. Read and accept Terms of use
2. Press button 'Create'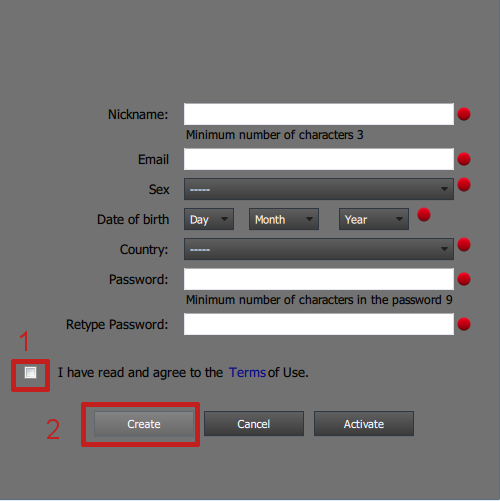 image 02.
5. Check the email adress that was used during installation. There should be email with activation code, copy it and paste in the form shown on image 03.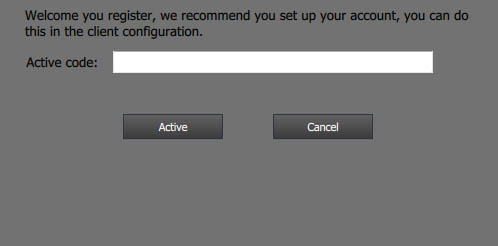 image 03
6. Next log in using email adress used during registration and input password.
7. On the image 04 you will see dialog with found Blender's folders. In the column Save select and check that one you use now.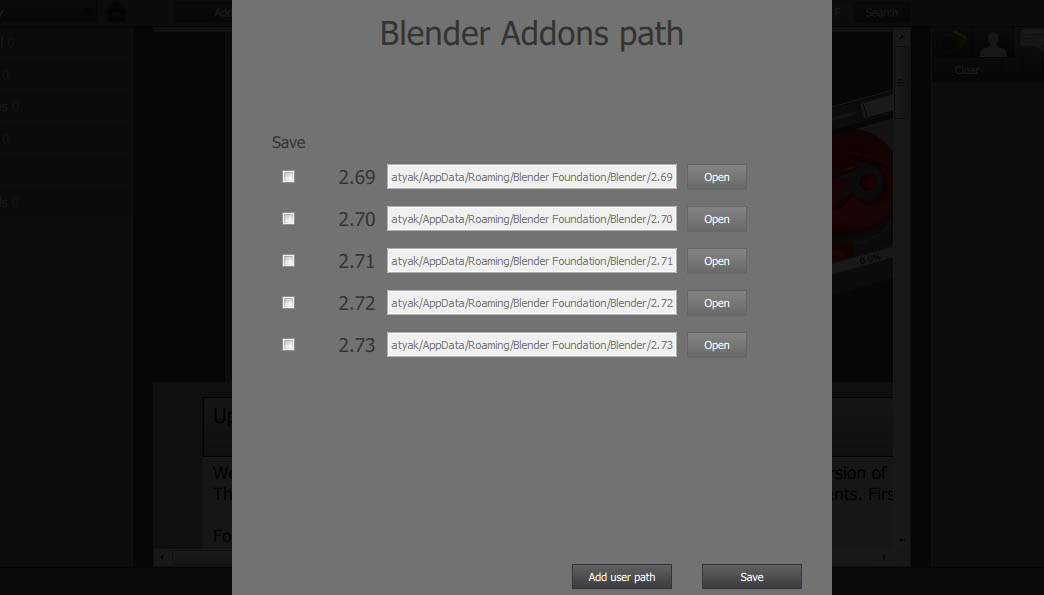 image 04
in case if you have custom folder, you can add it by pressing "Add user path"
view image 05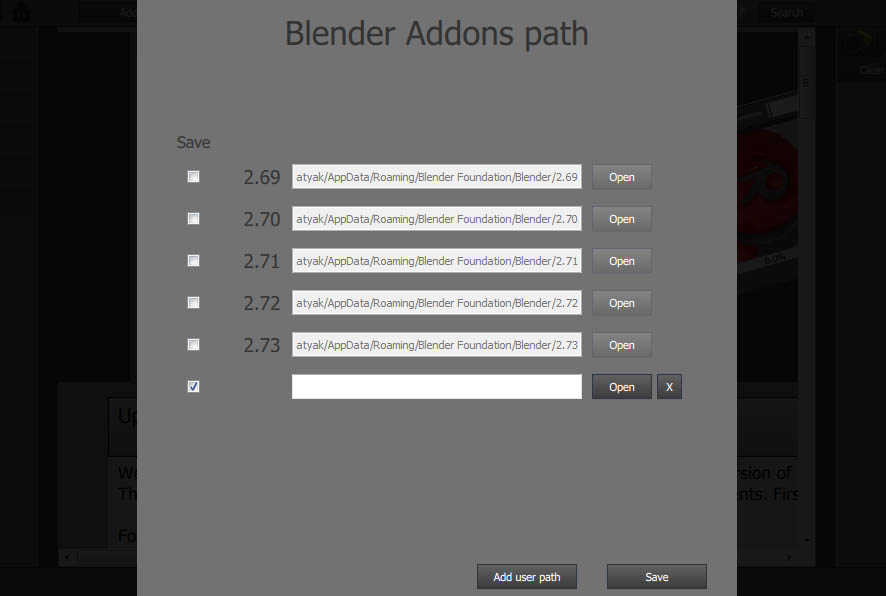 image 05
press "Open" and specify path to folder with Blender's version numbers, view image 06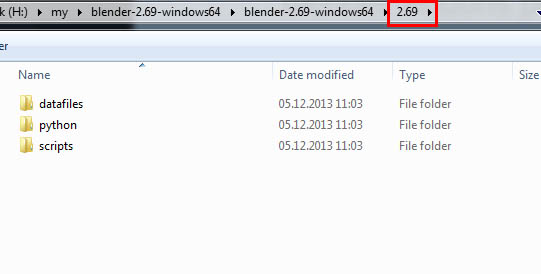 image 06
after finishing press "Save" . Application automatically will download latest version of addon and will install it in all selected.
19.04.2016
Mac OS X
There are case when add-on is not installed after first start of application. To workaround it just restart application.